The 2018 Liturgical Calendar and Liturgical Year Poster have been sent to the printer. They are now available for pre-order! Click on the product below to place your order, and it will be shipped by November 1st. We also will be unveiling some new products, so be sure to check back soon!
LITURGICAL YEAR COLLECTION
FEATURED SAINT OF THE MONTH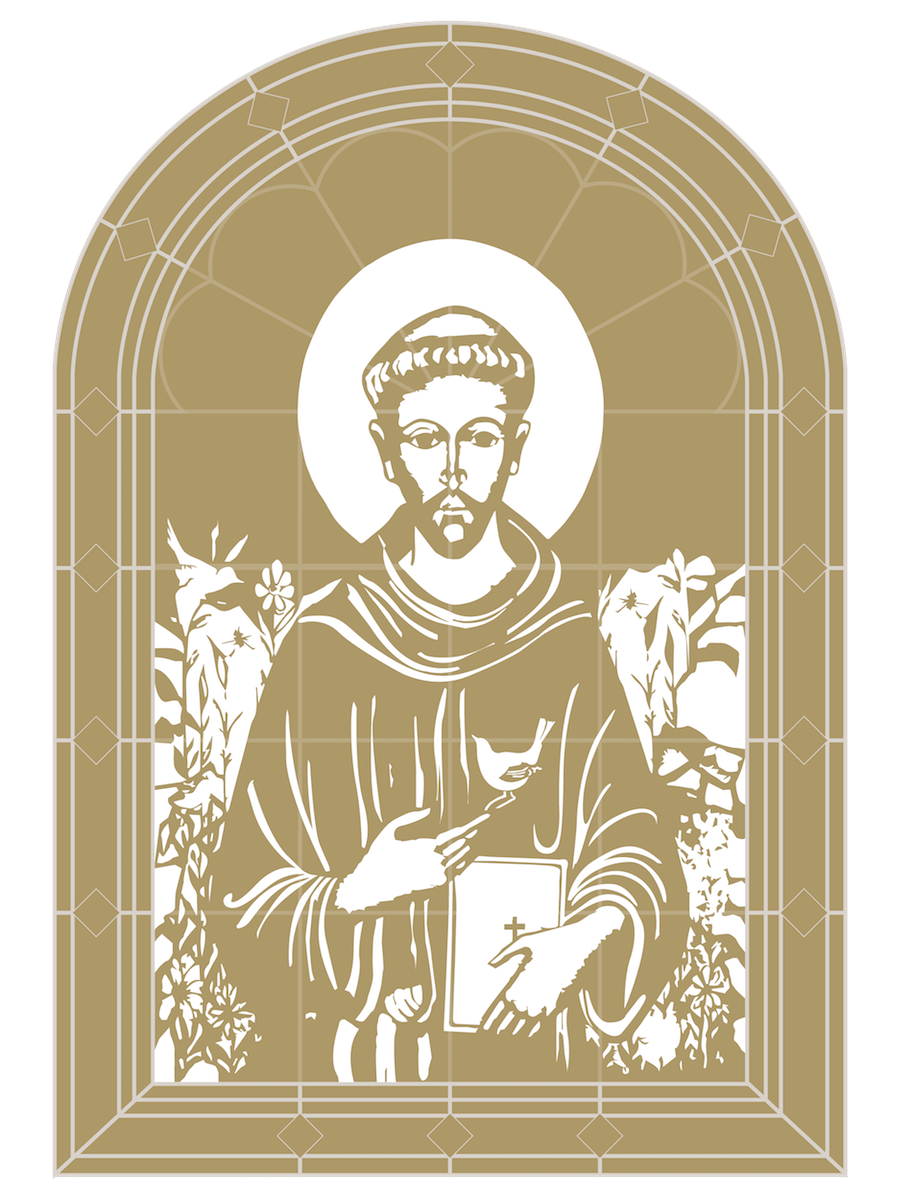 Francis of Assisi, Friar and Deacon, Reformer of the Church, 1226
G.K. Chesterton, in his biography of Francis of Assisi, described him as, "having the more subtle task of the conversion of human beings. It is an old story that, while we may need somebody like Dominic to convert the heathen to Christianity, we are in even greater need of somebody like Francis, to convert the Christians to Christianity." In one of Francis' earliest visions, Jesus called him to renew his church, which was plagued by greed and heresy. Often we pray the prayer attributed to Francis that begins, "Lord, make me an instrument of Your peace. Where there is hatred, let me sow love; where there is injury, pardon; where there is doubt, faith; where there is despair, hope; where there is darkness, light; where there is sadness, joy."
Be who God meant you to be and you will set the world on fire.
Even on the cross He did not hide Himself from sight; rather, He made all creation witness to the presence of its Maker.
Let us be careful shepherds watching over Christ's flock. Let us preach the whole of God's plan to the powerful and to the humble, to rich and to poor, to men of every rank and age, as far as God gives us the strength, in season and out of season.
We become what we love and who we love shapes what we become. If we love things, we become a thing. If we love nothing, we become nothing. Imitation is not a literal mimicking of Christ, rather it means becoming the image of the beloved, an image disclosed through transformation. This means we are to become vessels of God's compassionate love for others.
Persevere in labors that lead to salvation. Always be busy in spiritual actions. In this way, no matter how often the enemy of our souls approaches, no matter how many times he may try to come near us, he'll find our hearts closed and armed against him.
Christianity is not a matter of persuading people of particular ideas, but of inviting them to share in the greatness of Christ. So pray that I may never fall into the trap of impressing people with clever speech, but instead I may learn to speak with humility, desiring only to impress people with Christ himself.